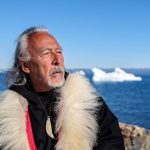 Angaangaq Angakkorsuaq is Inuit-Kalaallit Elder and Shaman from Greenland. His mother gave him the task to "melt the ice in the heart of man" He is a traditional healer and keynote speaker at international conferences, his work brought him to over 70 countries in the world. "It is so pleasing in my heart and my spirit that someone from a far away country created this Foundation to help and support the part of the world I come from. I feel so privileged that they have recognized us, and realized how much changes we have gone through in a very short time of the history of our nation. How our roots have been uprooted and not replanted again. That the roots are dying off, hungry for that spirit."
" The Foundation will feed us again, so we can feed ourself again. And we grow our traditional ceremonies to showcases to the world, so they can see that on the very top of the world we matter to the world".
The enthusiastic team of volunteers who give their hearts to the projects: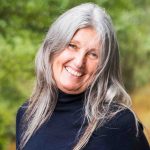 Born and raised in the Netherlands I set foot on the peaceful land of Greenland and my heart was touched deeply. I was told "you feel as being one of us, like an Inuk". It's my honor and it brings me great joy to come home in this country with its peaceful energy. It's hard to hear and see the difficulties that the Native people have to go through. When I asked my heart how to share my gift, the foundation was born. I am grateful to learn from indigenous wisdom, to build bridges, to contribute that healing can flow to where it is needed.
"We are all equal but not the same. Let's connect wisdom by heart so all can benefit"
My heart is deeply touched by the ancient wisdom of the indigenous people of Greenland. I hope that our foundation's projects in co-operation with the indigenous people can cherish, preserve and spread this deep wisdom and beautiful ceremonies.
"Be curious and keep amazed!"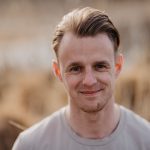 My dream is that one day we can live in peace and harmony with nature, each other and ourselves. I have found this peace in my heart by being quiet and listening to the ancient wisdom of the indigenous people of Greenland, the land that has never known war. Let us connect so we can keep this wisdom alive and remain without war.
"Together we are so wealthy, if only we can see it then we can share it again"