We support Indigenous people of Greenland
The native people of Greenland have survived for many generations in one of the most challenging conditions in the world. The wisdom they carry is a wealth of unprecedented value. Behind the beautiful nature and the extremely friendly population lies pain. Colonisation has left deep wounds. Consequences that have a visible and tangible impact on daily life. On top of that, climate change affects most those who live traditionally and depend on nature.
We want to do everything we can to honor and support this traditional culture. May it be preserved for generations to come. With your gift, you support our project to make this possible.
Click here for our introduction video

Join us and make a difference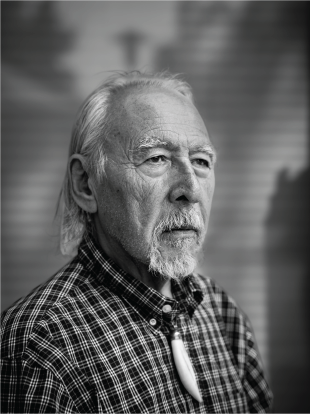 "I feel so privileged that the Foundation has recognized us, and realized how much changes we have gone through in a very short time of the history of our nation. How our roots have been uprooted and not replanted again. That the roots are dying off, hungry for that spirit. The Foundation will feed us again, so we can feed ourself again. And we grow our traditional ceremonies to showcases to the world, so they can see that on the very top of the world we matter to the world". Angaangaq Angakkorsuaq – Ambassador
Saamasoq's interview with Angaangaq